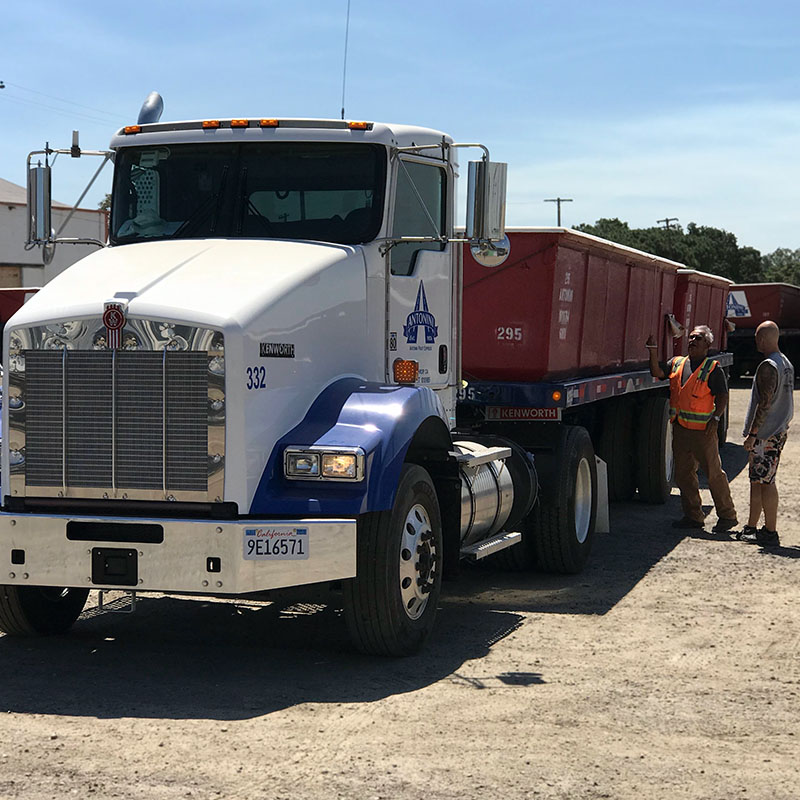 Seasonal Safety Support – AM shift
Antonini Enterprises, LLC
Modesto Terminal
Compensation
$1,300 to $1,500 Weekly
Benefits Offered
401K, Medical
Employment Type: Temporary
We are seeking a seasonal Safety Support professional to assist us with favorably impacting our safety record. This AM shift position will be scheduled to work 6 to 7 days/week for approximately 4 months. The primary responsibility is to provide clerical and technical oversight functions in direct support of the Safety Supervisor and the Modesto Terminal Manager.
Assist Safety Supervisor with data collection, record keeping/filing, and processing of information needed for accurate safety department records. Respond to, investigate and report the root cause for injuries and accidents.
Effectively and consistently participate as member of team to support the safety supervisor, driver recruiter, driver trainer, operations dept. and human resources dept. with intake processes for driver applications, previous employer verifications, and other activities to assure documents, information recording & other processes comply with DOT/FMCSA regulations and company policies;
Perform Driver candidate road tests and daily observations of pre and post trip inspections.
Review records of current Class 'A' employees and update random pull list, expiration lists, and enter information in company files, both computerized and paper.
Review sub-haulers application/contracts and ancillary documents to assure compliance to applicable laws, DOT/FMCSA/CA regulations and Company policies; prepare and maintain sub-hauler files, reviewing and updating file documents for completeness, expirations/renewal dates, and ensure other critical information is updated as needed to maintain compliance throughout term of contract; assist safety supervisor, terminal managers and accounting team to assure adequate number of sub-haulers are in place and are paid timely and accurately.
Answer incoming calls, responding to inquiries as appropriate, take complete and accurate messages, and route calls appropriately.
Effectively and professionally communicate with partners, drivers and other departments in English, verbally and in writing; (communicate verbally and in writing using Spanish language skills, if able.)
High school diploma , GED or trade school equivalent, some college preferred.
2 years of professional Class A driving experience, clean DMV record with doubles endorsement.
Demonstrated ability to read and understand materials commonly used in the safety job function. Demonstrate strong written and verbal communications skills using English, good grammar and spelling; Bilingual, Spanish, proficiency preferred.
Working knowledge of DOT/FMCSA regulations, preferred but not required.
Demonstrate proficiency in basic math skills as needed to perform job duties.
Be computer literate with experience in Microsoft Office programs including Word, Excel.
Download Application
Seasonal – Truck Driver
Huron, Modesto, Los Banos, Stockton
Earn a competitive wage + productions bonuses. Last season, our average truck driver earned above $22 per hour. Load rates have increased this year, so we anticipate our drivers to earn more in 2021.
APPLY TODAY and secure driving role for our upcoming tomato season.
Our season begins in late June and will continue through October. You will have the ability to work up to 7 days/week, approximately ~10-11 hours/day. You will drive a well maintained newer fleet of Freightliner or Kenworth trucks, we have both, 10-speed and automatic transmissions. In addition, we have dedicated teams of on-site mechanics and equipment checkers to keep you moving.
Apply now and contact our recruiting team today to learn more about this opportunity, 866-622-8180.